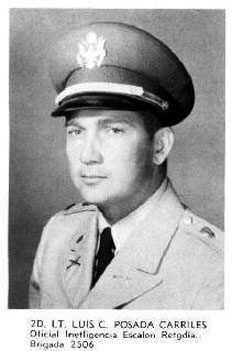 Wow! And some people are still wondering what Ramirito Valdes is doing in Venezuela? The Economist gets it right……except for one detail.
"In A small fishing village on the Caribbean coast of Venezuela stands a plinth. Unveiled by government officials in 2006, it pays homage to the Cuban guerrillas sent by Fidel Castro in the 1960s to help subvert Venezuela's then recently restored democracy. Almost entirely bereft of popular support, the guerrilla campaign flopped."
It "flopped" mainly because the Castroite guerrillas were stomped out with the help of Luis Posada Carriles……And some people wonder why Castro still has it in for him? At the time the U.S. found Posada a useful "friend."..We'll soon see how they return his favors.
PLUS! Those Cuban guerrillas exterminated in Venezuela had all been crack valedictorians of Cuba's "School of Guerrilla Warfare", founded by that masterful guerrilla: Che Guevara!!!
Comments
comments