Cubans on the island are not the only Cubans subjected to attacks by Castro State Security. The long arm of Cuba's repressive state extends far beyond the shores of the island to assail opponents of the Castro dictatorship. Cuban dissident and blogger Yoani Sanchez knows this well as she has been a victim of Cuban regime-organized mobs carrying out "acts of repudiation" in almost every country she has visited since leaving the island.
The latest example took place in Perugia, Italy, where the Cuban dictatorship's State Security apparatus mobilized a mob of twenty people on foreign soil to attack and attempt to intimidate the dissident.
Via International Business Times:
Cuba Dissident Blogger Yoani Sanchez Confronted by Italian Pro-Castro Supporters

Supporters of Castro regime stage demonstration against dissident blogger in Italy

Cuban dissident blogger Yoani Sanchez has been confronted by pro-Castro supporters at the International Journalism Festival in Perugia

A group of 20 demonstrators accused Sanchez of being pro-American, shouting "Yes to Cuba, no to Yankee" and throwing fake dollars with the face of Sanchez on it at her.

They demanded the release of the Cuban Five, also known as the Miami Five (Gerardo Hernández, Antonio Guerrero, Ramón Labañino, Fernando González, and René González) who were convicted in Miami of conspiracy to committ espionage, murder and acting as agents of a foreign government in the US.

The group left the room singing Bella Ciao, an old folk song used by Italian anti-Fascist partisans during the Second World War.

"My voice sounds louder in face of their insults," said Sanchez. "I dream one day that every public figure in Cuba will be scrutinised and subject to critique."

Continue reading HERE.
Photographs via Punt de Vista: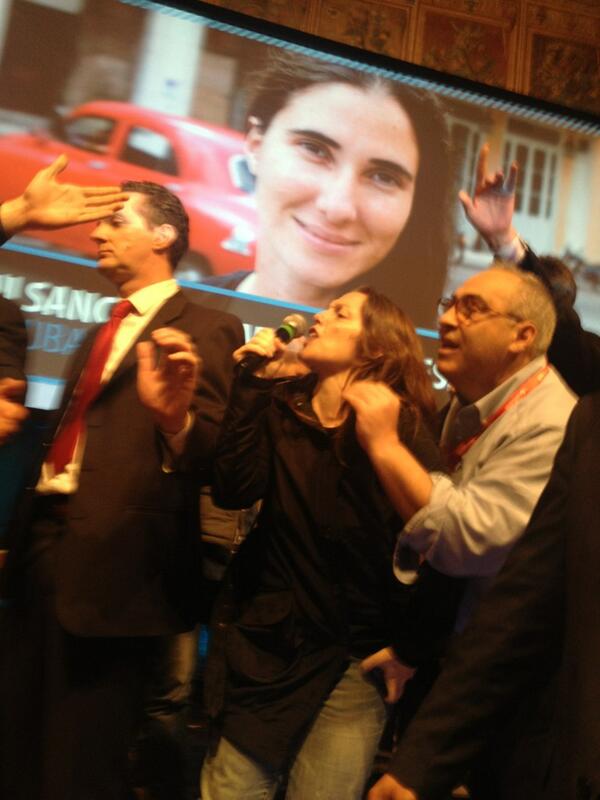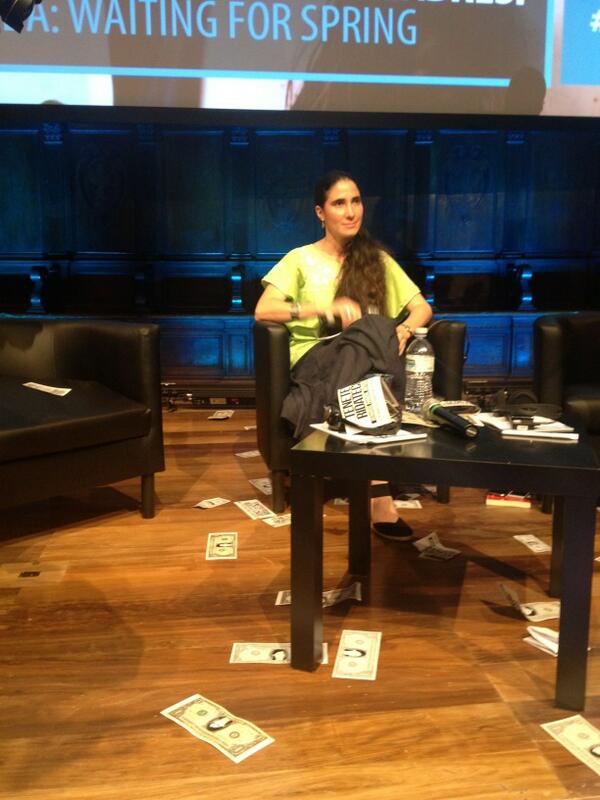 Comments
comments