Via The Miami Herald
:
Bahamas claims that video of Cubans being kicked is fraudulent

A video purporting to show a Bahamian guard kicking Cuban migrants detained in Nassau has been branded a forgery by the Nassau government but sparked a call for a protest Wednesday at the Bahamas consulate in Miami.

The video was taken with a hidden cellular phone by one of the 30 Cubans held in the Nassau Detention Center, according to the Spanish-language television channel América TeVé in Miami, which first broadcast it on Friday.

The Miami-based Democracy Movement urged protesters to honk their car and truck horns as they drive past the Bahamian consulate in downtown Miami starting at noon on Wednesday.

Cuban migrants intercepted by Bahamian authorities on their way to U.S. shores and detained in Nassau have long complained of abuses, from beatings by guards to rats, lice and cockroaches in the detention center. Most are eventually deported to Cuba.

Fred Mitchell, Bahamas minister of foreign affairs and immigration, issued a statement dismissing the video as "a complete falsehood and an outrageous concoction" and "a manufactured attempt to create a damaging and defamatory impression of The Bahamas."

He added that the video shows no faces, that the accent of the "guard" heard screaming at the Cubans is not Bahamian and that its setting does not appear to match the interior of the Nassau Detention Center.

Continue reading HERE.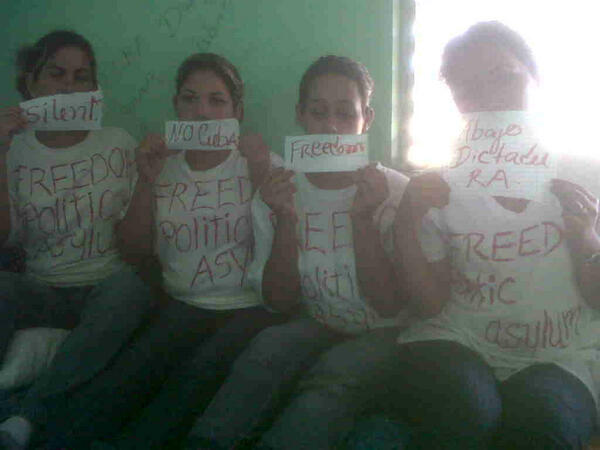 Comments
comments