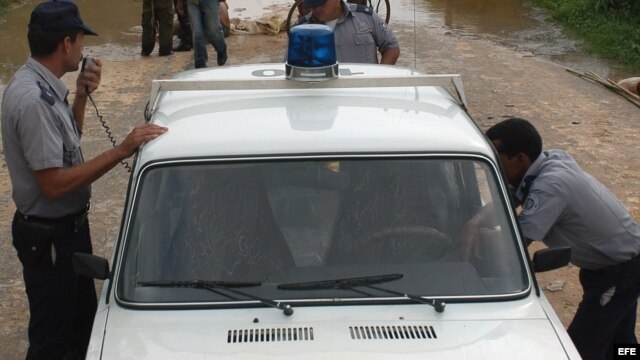 What better way for Cuba's repressive totalitarian regime to begin early celebrations for Human Rights Day (coming up on December 10th) than to unleash another wave of violent repression against the island's peaceful human rights activists as they attempted to attend worship services yesterday. On yet another Sunday, the apartheid Castro dictatorship dispatched its political police and its trained thugs to harass and arrest innocent dissidents, including members of the Ladies in White.
Marc Masferrer has a rundown of the violence in Cuba at Uncommon Sense:
Another Sunday of repression in Cuba, 12/8/13

Just in time for the first International Human Rights Day since being elected to the United Nations Human Rights Council, the Castro dictatorship today launched another Sunday of repression in Cuba, complete with communist goons beseiging the homes of dissidents and police arresting peaceful Ladies In White as they walk to and from Mass.
Continue reading HERE.
Comments
comments