In the early morning hours of April 22, 2000, President Bill Clinton and his Justice Department sheepishly submitted to the demands of Cuba's Fidel Castro and violently seized a six-year-old boy from his uncle's home. This excessive and violent show of force was carried out with one single purpose: to forcibly return the little boy to his slave masters in Havana.
Today, Elian Gonzalez has become what we all feared and knew the Castro regime would make of him: a propaganda tool of the Cuban dictatorship.
And it all started fourteen years ago when an innocent six-year-old boy stared into the muzzle of an assault rifle aimed right at him and his only chance of growing up in freedom was stolen from him.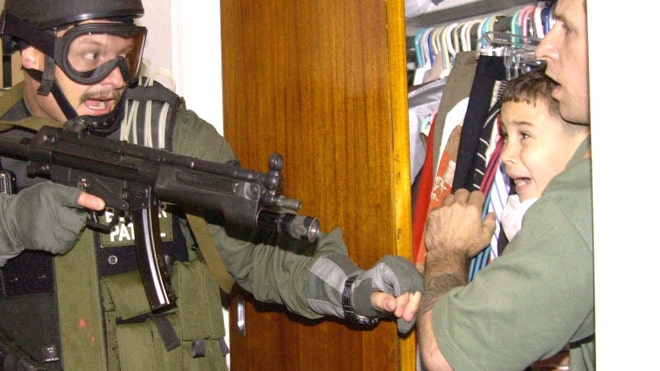 Comments
comments