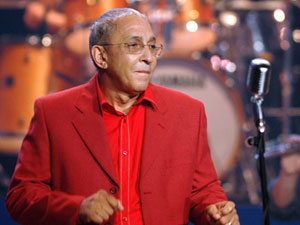 The leader of the famous Los Van Van Cuban musical group Juan Formell died in Cuba yesterday at the age of 71. Formell was a talented musician and songwriter who used his gifts to not only entertain Cubans and the world, but as a communist apparatchik, he also used his talents to defend, promote, and dutifully do the bidding of the most repressive and murderous dictatorship in the Western Hemisphere.
Humberto Fontova has more on Formell from a 2009 Babalú article:
Juan Formell makes Alicia Alonso look like a Cuban dissident. His Castro regime ass-kissery revolts all who witnessed it up-close (just ask Arturo Sandoval and Paquito d' Rivera.)

Formell signed in favor of the firing-squad murder (the term "execution" implies some form of judicial process, you see. And as Che Guevara made very clear to his tribunals in La Cabana "judicial evidence is an archaic bourgeois detail," hence my use of the term murder) of the three hapless black youths who tried to escape Cuba in 2003

…and on, and on, and on, regarding Juan Formell's prompt and enthusiastic compliance with every Castro directive.
Comments
comments